Theresa Sun, of Singapore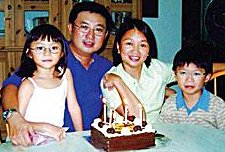 Theresa Sun, of Singapore Theresa Sun, of Singapore, ran into Reliv Asia Managing Director Jolly Gomez, a friend she'd not seen for more than 20 years. He invited Theresa to the first business opportunity meeting in Singapore. "I liked what I heard that night," Theresa says. "I have always been conscious of good health for myself and my family. I took vitamins, not because I needed them, but more because I knew it was supposed to be good for me."

But for Theresa, the vitamins were hard pills to swallow, literally. Reliv's powder form sounded much more palatable. Once on the products, she soon started having much more energy.