Syahidah of Kedah, Malaysia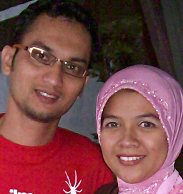 Every morning, Syahidah of Kedah, Malaysia, would sneeze continuously even when she didn't have cold or flu. There were a lot of times when it was also accompanied by a bad headache that wouldn't allow her to perform her regular morning activities at home.

"I felt exhausted in the morning, "remembers Syahidah. "It was like I poured half of my energy to sneezing and controlling my headache. It was worse during cold weather. I felt helpless and very weak." This hardworking primary school teacher was diagnosed with sinusitis and tried various medications but nothing worked. Syahidah learned about Reliv in 2007. Less than a month after she started drinking Reliv shakes every day, Syahidah's morning rituals changed.