Sepfian Komara and Nova Susanti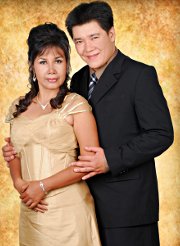 "Personal health results have built my wall of belief in Reliv products and encouraged me to share it with others with great passion. Before Reliv, I was suffering from low energy, sleepiness and depression. After taking Reliv shakes on a regular basis, I started noticing improved energy level, better stamina and a renewed sense of calm. The health results I had with Reliv products were so great that I decided to sign up as Reliv Distributor in August 2010 and started sharing my health story and Reliv products with loved ones, neighbors and friends.

In less than a year, the hard work I put into this business has paid off. Now I don't just have a steady source of income, I also have a means to build savings that will eventually allow me to enjoy my retirement days.