Confident to Grow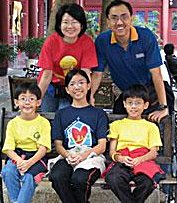 Dorothy Ling, a Reliv Director and practicing lawyer in Singapore, was so skeptical of Reliv, and multi-level marketing companies in general, that during a family holiday in the United States last June, she made a special trip to St. Louis, Missouri, USA, to see the company up-close.

"I was very impressed by the standards of the company and the quality of the people at Reliv corporate," Dorothy notes. "And soon thereafter, I got serious about doing the business. I soon became aware of all the people around me who needed Reliv," she continues. "And the more people I exposed to the products and business opportunity, the more confident I grew in my ability to do this business."

As Dorothy's confidence in Reliv grew, so did her paycheck!